ASHVILLE CAUGHT ON CAMERA!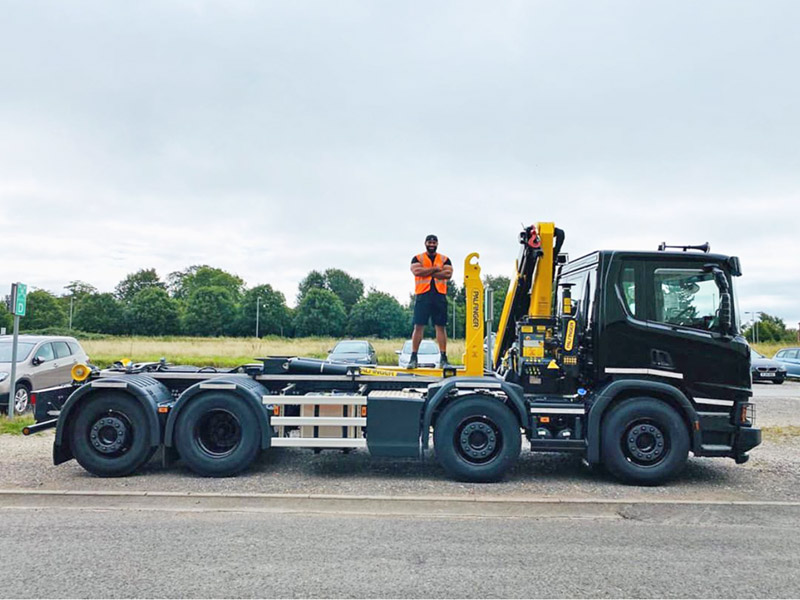 The Palfinger UK team was pleased to welcome business owner and popular YouTuber Daniel Ashville to the Devizes depot in September as part of a new video being filmed for his channel.
Daniel, who owns Ashville Aggregates based in London, has almost 60,000 YouTube subscribers, with videos documenting the progress of his business over the past few years.
Daniel's visit to Palfinger UK in Devizes centred around seeing his brand new vehicle for the first time, a crane-hookloader combi from Palfinger, mounted on an all-black 8×2 Scania P450.
Keep an eye on the Palfinger UK Facebook page on @Palfinger UK for the full video, coming soon.