New recruit Zoe expands Palfinger UK training department in the East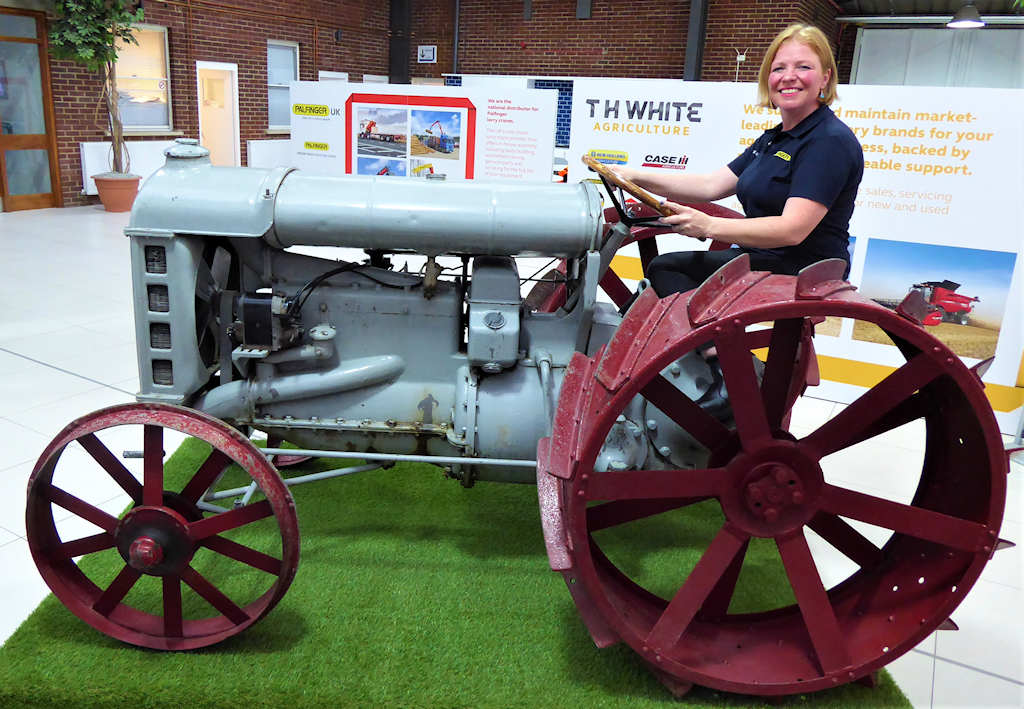 When looking to expand the ALLMI lorry loader training provision in the East of the country, Palfinger UK naturally sought out a recruit of the highest calibre to join the already exceptional team. Cue, Zoe Ellis.
Zoe is not your average teacher. With a passion for heavy machinery and a wealth of experience in truck driving and training, Zoe is the perfect addition to the Palfinger UK team.
"I've always been passionate about machinery and hydraulics. My father was an engineer, so we always had go-carts and quad bikes at home as kids, and that sparked my fascination with trucks and cranes from a young age, the bigger the truck the better!"
Originally working at Stansted Airport as an Aircraft Dispatcher, Zoe decided to move into a driving career, obtaining her HGV Class 2 licence in 2007, and moving on to achieve her Class 1 licence in 2008.
From there Zoe embarked on a lorry driving career spanning 11 years initially with a local builder's merchant, then with Seven Lincs, transporting containers across the country, and subsequently with a wide range of businesses including builders' merchants and haulage companies.
After many years practically living out of her cab, Zoe opted for a change in lifestyle, whilst still wanting to stay in the industry she knew and loved. With a passion for training, and a friendly and enthusiastic personality to boot, Zoe decided to put herself through training to become an ALLMI instructor.
"I loved driving trucks but also wanted a more settled life away from weekly truck-stop stays and sleeping in cab. So, I decided to take the plunge in 2014 and qualify as a trainer, enabling me to pass on my experience and knowledge to other operators in the industry."
Zoe proceeded to work as an ALLMI trainer for Saint-Gobain, parent company of builder's merchant business Jewson, at David Watson Transport providing full induction training for new members of staff and also a return to more localised driving of 7.5tonne delivery trucks for BSS, part of the Travis Perkins team.
"Over the past 11 years I've been lucky enough to drive a really wide range of vehicles and used loader cranes from every manufacturer. Without a doubt, in my experience Palfinger are the 'crème de la crème' of cranes, excellent quality, simple to use and designed with the operator in mind.
Zoe continues, "as a result, when I was offered the role of ALLMI trainer at Palfinger UK I was genuinely over the moon. It's not often that you hear of people being offered their dream job, but that is exactly what has happened to me."
Since joining the team at the end of September, Zoe has spent time getting to know the 3 existing instructors and the training coordinator at Palfinger UK, as well as meeting the wider teams in the sales, service and production departments.
"Everybody here is so friendly and welcoming, it really is like a big family. I'm really looking forward to meeting new and returning customers and making an impact on the business delivering high quality ALLMI training in the East of England."
Palfinger UK offer ALLMI accredited, HSE-recognised lorry loader safety courses across the entire UK, with training delivered either at our training facilities in Falkirk, Bradford and Devizes, or on-site at your premises.
Additionally, we can register attendees for 7 hours of JAUPT Approved Driver CPC qualifying time.
Visit www.palfinger.co.uk/training to learn more and contact us to discuss your training needs further.