BRILLIANTLY SIMPLE: A CRANE TO GET THE JOB DONE
Palfinger cranes have a justified reputation for quality, durability and reliability. The Austrian company makes cranes for a vast range of applications but has never designed a crane specifically to serve the needs of the UK builders merchants market – until now.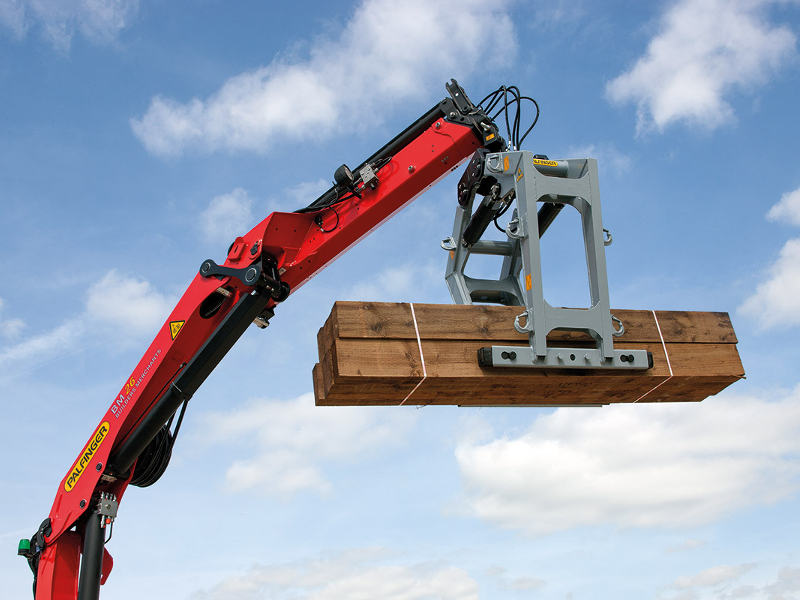 Unveiled at the Commercial Vehicle Show at the NEC in late April, the Palfinger BM26 crane is the first in a series of new cranes for builders merchants. By taking a simple approach and designing a crane that combines all the features needed for straightforward 'lift and place' tasks, Palfinger has created a strong, rugged design that represents outstanding value and is ideal for the safe loading of heavy pallets, banded bricks, blocks or timber, sacks of sand and ballast, or concrete pipe sections and castings. In fact there is nothing you would normally find in a builders merchant yard that this crane can't handle.
The BM26 is designed for 26t (GVW) trucks and has a maximum lifting capacity of 1,620kg at 8m and a slewing angle of 420 degrees. The boom features sophisticated geometry giving it the ability to work with heavy loads in confined spaces with a maximum stabiliser spread of 6.6m. It is not always necessary to deploy the stabilisers on both sides as stability is monitored by the HPSC-E electronic stability control system ensuring the crane always operates in complete safety.
A high speed boom extension makes for fast, efficient use, and all movements can either be controlled from the onboard control panel or the six function portable radio remote control unit.
Protected hose guidance and hose drum are fitted as standard and a hydraulic supply is carried through the boom for auxiliary equipment.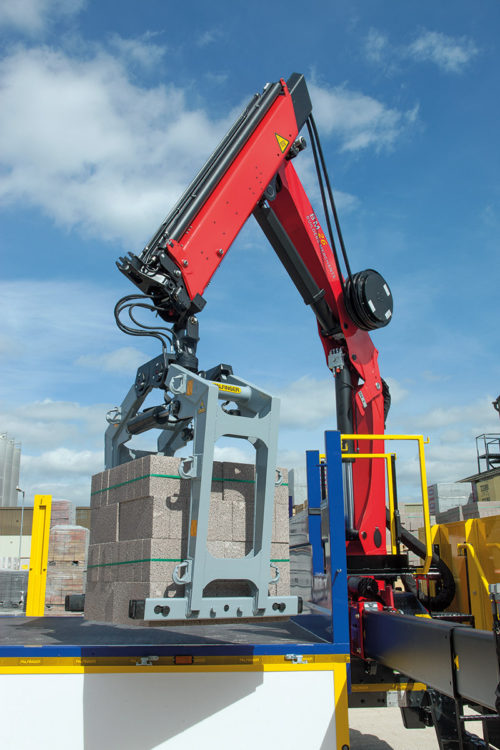 Palfinger cranes are distributed in the UK by T H WHITE Lorry Cranes which also provides national after-sales service. At its headquarters in Devizes, Wiltshire, T H WHITE Lorry Cranes also operates a commercial body-building facility with a state-of-the-art paintshop. We offer a complete one-stop shop for conversion of a truck chassis into a fully-specified vehicle, fitted with your choice of crane and bodywork. There are no middle men, meaning that you benefit from the simplest, most cost-effective solution.
For full details of the Palfinger BM26 Builders Merchants crane, please visit www.thwhitelorrycranes.co.uk, call us on 01380 722381, or email us at lorrycranes@thwhite.co.uk.